Quality FootCare Products
Exceeding Expectations
700 Series

The QFC 700 series instruments are made from French stainless steel and are designed to provide years of trouble-free service.
The perfect blend of craftmanship, and the best stainless steel at a fair price.
Supercut

QFC supercut scissors and blacks files are engineered to cut with less effort.

Try either for two weeks and if you are not 100% happy send it back for a full refund.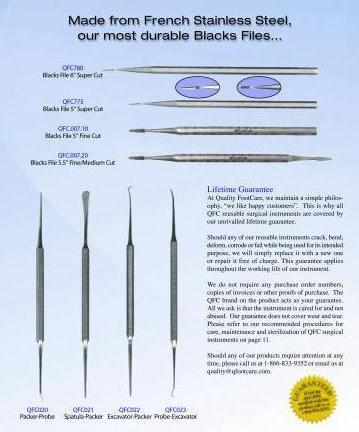 Contact information:
Toll-free 1-866-833-9352  Tel (519) 681-4763  Fax (519) 681-9317  
Email: quality@qfootcare.com

QFC700
5.5" curved jaw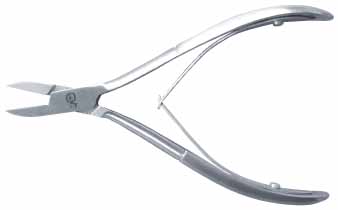 QFC710
5.5" straight jaw

QFC705
5" curved jaw

QFC715 - 5" straight jaw
"Our most popular nail cutter"

QFC724 - 4" straight jaw
tissue nipper

QFC726
5" straight
pointed jaw

QFC755 - 6" curved jaw   cantilever style