Quality FootCare Products
Exceeding Expectations
MTI upholstery specials

Refurbish your old 526 or 527 with a new set of  upholstery at dramatically reduced prices while stock lasts.  Contact us to discuss colour availability, prices and any other questions about your chair.
New downloadable specials page
Three
New precision cut (TRU) instruments on special

Buy one of these new instruments and receive 20% off that instrument.  Buy four or more and receive 25% percent off the set.  To claim this special, please quote WEB-TRU when placing your order.

TRU991 -

new precistion cut 5 inch curved jaw nail cutter $125.00
Receive new specials directly in your email in-box
Or click on the "contact us" button on your right.
Free to subscribe and easy to opt in and out.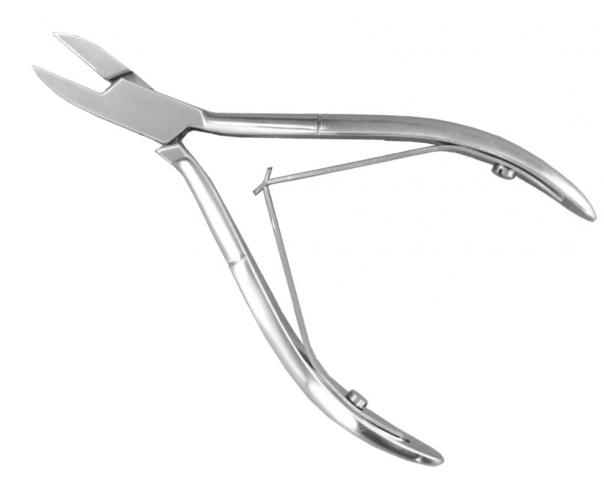 20% off introductory special on this new line of precision cut nail cutters TRU900, TRU910, TRU990 and TRU991
QFC New Products

Click here
Contact information:
Toll-free 1-866-833-9352

Toll-free 1-844-601-6255 (order desk)

Tel (519) 681-4763  Fax (519) 681-9317 

508 Newbold St. London, ON N6E 1K6

   Email:      quality@qfootcare.com         For orders:   orders@qfootcare.com
Biological SporView BI tests - all new lower price
From Crosstex and SPSMedical - the highest quality biological indicators at a new lower price
$199 for 100 Biological Indicators
Ask about the incubator with a life-time warranty

Isolator™ Plus N95 Surgical Respirator  (GPRN95)

MAXIMUM FILTRATION
Meets EN 149:2001 FFP2 NR
NIOSH approved N95 Respirator

Meets guidelines for TB exposure control

Resistance to penetration by synthetic blood: 160 mmHg

PFE = 99.9% @ 0.1 micron

Malleable nose and chin pieces

Inner/outer fluid resistant layers 

Chin pocket construction

Limited quantities available foot care professionals only - new lower price
New downloadable specials page