Quality FootCare Products
Exceeding Expectations
QFC 2018 Catalogue

This 68 page full colour catalogue is available free of charge to any hospital, clinic or foot care professional.

To obtain your copy please email, fax or phone us with your full address, phone number and professional designation.

Flow aid

The FlowAid FA100 Sequential Contraction Compression Device

FlowAid's FA100 is a unique, hospital and home use device that treats all forms of circulatory disorders of the lower limbs and their associated complications.

By promoting an increase in venous outflow of the lower limb, the FA100 is extremely useful in the treatment of Chronic Venous Insufficiency, Lymphedema.

Our catalogue, brochure and matching price lists are available by double-clicking on the links (underlined sections) below.  You will find the catalogue, brochure and price lists in pdf versions that may be opened and saved (if you wish) on your computer.
Please note that the pdf files are large so you may find the files slow to load depending on your computer and internet connection.

New price list - catalogue includes pricing
(You can search downloadable catalogue with control F function on most computers.)  We can email you copies of this and other Quality FootCare publications if it is more convenient for you.

Contact information:
Toll-free 1-866-833-9352  Tel (519) 681-4763  Fax (519) 681-9317  
Email: quality@qfootcare.com

Please contact us or consult the QFC catalogue for our most current pricing.  Ask about our price matching policy.   
QFC Catalogue Price List - January 2018

Click here

Contact information:
Toll-free 1-866-833-9352

Toll-free 1-844-601-6255 (order desk)

Tel (519) 681-4763  Fax (519) 681-9317 

506 Newbold St. London, ON N6E 1K6

Email: quality@qfootcare.com
Contact information:
Toll-free 1-866-833-9352

Toll-free 1-844-601-6255 (order desk)

Tel (519) 681-4763  Fax (519) 681-9317 

508 Newbold St. London, ON N6E 1K6

Email: quality@qfootcare.com
QFC New Products

Click here


We now ship to the USA
- free shipping
on most orders over $100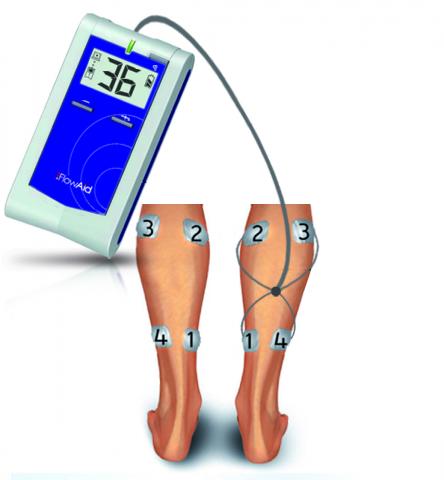 Biological SporView BI tests - all new lower price
From Crosstex and SPSMedical - the highest quality biological indicators at a new lower price
$199 for 100 Biological Indicators
Ask about the incubator with a life-time warranty